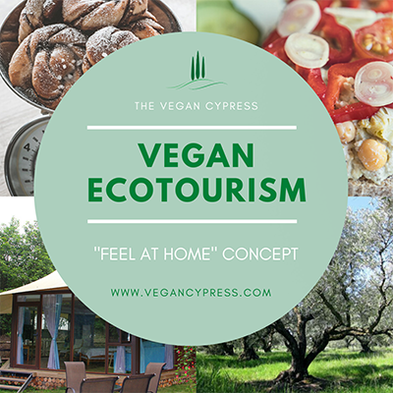 We are not going to open a restaurant. That wouldn't suit our idea and style. But we will serve you with the most delicious vegan food! With our "feel at home" concept.
In your cabin there will be a sink, a BBQ plus kettle, coffe machine and microwave.
But even more important: there will be a communal kitchen plus outside dining area (with Wifi reception) to cook and socialise.
The kitchen will be filled with loads of fresh and local ingredients. And also some precooked vegan food.
Our idea is that you "feel at home" and being able to go whenever you want to the fridge and take some vegan food to eat. 
Either to cook yourself a meal with the local ingredients (we will provide inspirational vegan recipes for you).
Or you can take some precooked food. Take advantage of that one of the owners of The Vegan Cypress is a professional chef!
Examples of what we are going to serve you may find in the recipe section.
All the food will be easy to eat, easy to pack, to transport and will proof you that vegan dishes don't miss a bit of dairy, let alone meat.
For early birds, hikers, cyclists, photographers to prepare a packed lunch. Or to enjoy the meal in the privacy of your own cabin inside or on your private terrace. 
Since you want to feel at home – there won't be a till or an invoice at the end, but an honesty box. You can decide yourself how much you want to pay. How much was the food worth for you?
The kitchen area with outdoor dining tables will be of course also a place to meet other travellers, playing games together, chatting, showing photos – like in an Italian family, where the kitchen is always the meeting point.