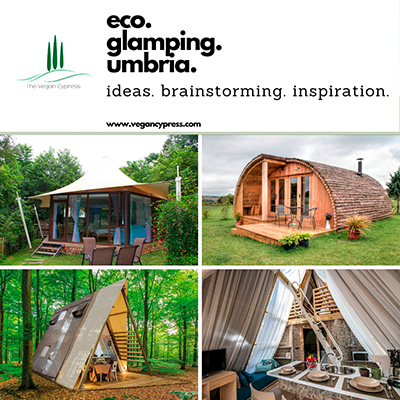 It is time to think about the type of accommodation we want to offer for our guests.
Do we want to go for the classic glamping pods? Or do we rather choose luxury hotel tents? 
Both alternatives have their advantages and disadvantages.
Both types would come with an en-suite bathroom and a little corner for a kettle, sink, microwave, coffee machine etc. (The real big cooking kitchen will communal and not integrated.) 
The classical glamping pod is very ecofriendly. It could be painted in lovely summery colours.
But for an Italian summer maybe to closed, too stuffy?
The tent is airy and spacious. But the tents look maybe too high amongst the rather low olive trees?
We are asking different manufacturers and will see what they can offer us. No final decision made yet.