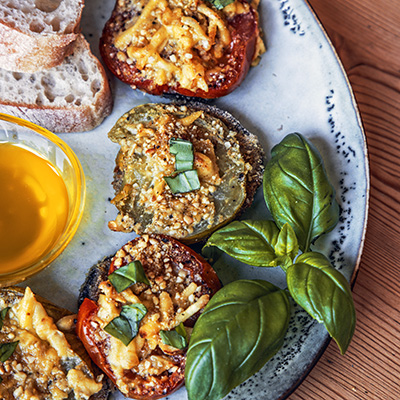 THIS IS A RECIPE FROM THE CATEGORY "VEGAN BASICS". 
"vegan basics" will give away some tricks how to substitute dairy or other non plant-based ingredients to be able to cook almost all traditional dishes plant-based.
------------------------------------
Use this like dairy parmesan.
Top your pasta with it, gratinate aubergine with it – just use it like dairy parmesan. 
This will become an essential for your vegan Italian cuisine.
Store it in the fridge for your next pasta dish up to 2 weeks, freeze it up to 2 months.
This recipe will give you a small bowl with parmesan cheese, feel free to increase the ingredients to make some for storage.
=>> More recipes where we used the vegan parmesan 
---
Recipe Card doesn't show? Try to refresh the site by clicking here:  
---