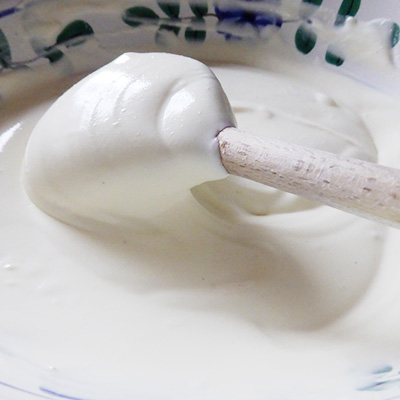 THIS IS A RECIPE FROM THE CATEGORY "VEGAN BASICS". 
"vegan basics" will give away some tricks how to substitute dairy or other non plant-based ingredients to be able to cook almost all traditional dishes plant-based.
------------------------------------
Vegan quark is a great source for protein and calcium. It can be eaten both savoury or sweet.
Unfortunately it is not (yet) very common to find vegan quark in the supermarkets. But you can prepare something similar very easily.
Simply take vegan yogurt (which can be found nowadays in really any supermarket) and let it drain in the fridge over night in a sieve.
Place a cheese cloth in a sieve, underneath a bowl and add the yogurt into the sieve. Let it drain for at least 12 hours. Before using, press out the rest of the liquid with the cloth.
If you want to have the typical more sourish taste of quark, you can add a tablespoon of lemon juice and/or a tablespoon of apple vinegar.
=>> recipes where we used the vegan quark 
---
Recipe Card doesn't show? Try to refresh the site by clicking here:  
---