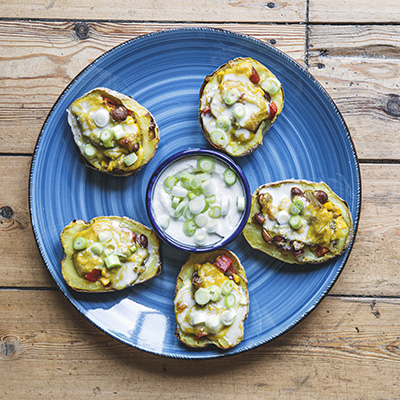 THIS IS A RECIPE FROM THE CATEGORY "VEGAN BASICS". 
"vegan basics" will give away some tricks how to substitute dairy or other non plant-based ingredients to be able to cook almost all traditional dishes plant-based.
------------------------------------
Great substitution for dairy sour cream.
Use it as a dip, as a sauce for potato bakes, as a topping for jacked potatoes – basically everywhere, where you would use dairy sour cream as well.
Depending for what you need it, you might want to add more garlic (great for potato bakes for example) or less or no garlic (for chips aka french fries for example).
The recipe will give you one little bowl as a dip. Increase the amount of the ingredients if you need more.
Can be stored in the fridge for up to 3 day.
=>> More recipes where we used the vegan sour cream 
---
Recipe Card doesn't show? Try to refresh the site by clicking here:  
---